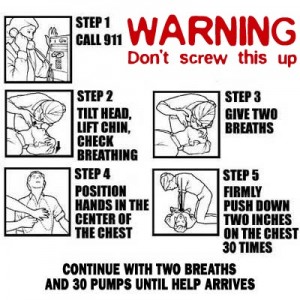 Recently I posted a job and have been left amazed at the quality of submissions received to date. The job post ends with the following instructions. On purpose.
"Interested candidates should email a cover letter describing their experience with updating blogs/websites and most recent administrative position and rsum as attachments, with "Administrative Assistant" in the subject line - no later than September 26, 2011 for consideration to karla@karlaporter.com"
Asking candidates to follow basic instructions is a very standard pre-screening tool.
Seems simple enough, right?
Well..... some individuals felt it was ok to just send an email with a link to an online profile. Others though the cover letter wasn't necessary so they skipped it (or never noticed the instructions). One enterprising individual sent a link to her online video resume which required ahighfalutincodec my machine doesn't have and when I clicked on the link to download it #1 I was thinking to myself "I don't have time for this" and #2 when Trend-Micro popped up waving red flags that the site was known to be hazardous... I quit in favor of moving on to candidates that actually followed the instructions.
P.S. The hiring manager isn't going to watch your vid.......
In all fairness, there have been t's crossed and i's dotted airtight submissions (and hopefully there will be more) that will get called for interviews and the laws of nature (and business) say one of those individuals will end up with the job.
At the very least, the submissions from these candidates point to detail orientation, the ability to comprehend and follow written instruction, showcase written communication skills, display desire to please the employer and show seriousness about the process and focus.
Basically, following instructions shouts from the mountain top 'Watch out world, I have the skill and the will' and that's what employers want.
In this world of up to 200 apps per job post, that's what you need to do - stand out by following instructions. In the job search game, a quickie doesn't count.
Simple.