And so, when cat vomit on the laptop power pack thingy distracted me from work today and took me to the kitchen for cleaning supplies and more java, I returned to a beeping inbox and took a peek. Inside of an hour I already had results from the job post. What I found nearly had me spewing where I had just cleaned up.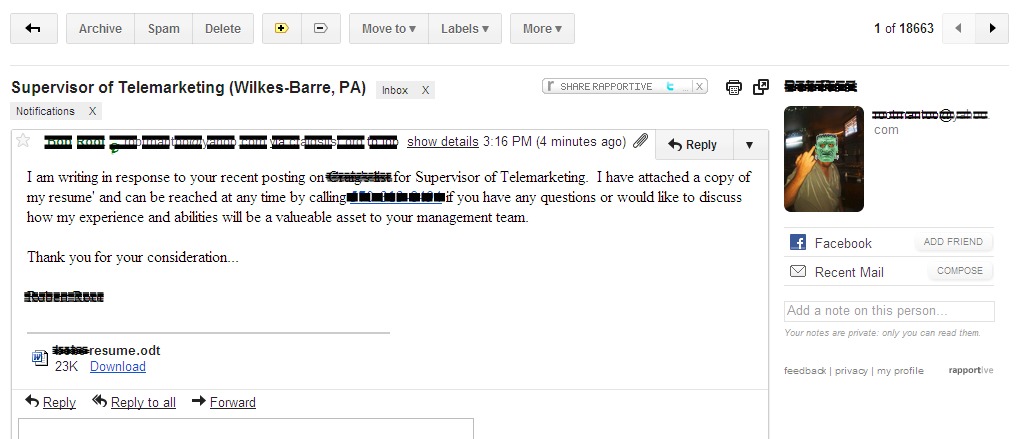 I have all kinds of 'tricks' in my Special Agent portfolio... including seeing many things about candidates before I even click.
My favorite trick today?Turning the applicant into a pre-HalloweenFrankensteinto scare the bejeezus out of job seekers from ever posting a profile pic anything less than grandmother approved.
P.S. Thank you Rapportive