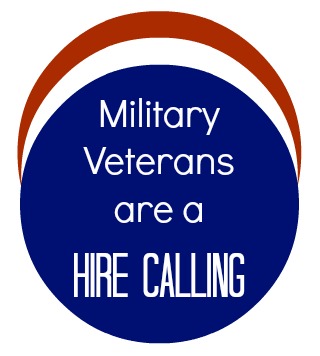 I belong to the Veteran Mentor Network on LinkedIn. It's a wonderful group full of enthusiastic military personnel on their way to transition to civilian life, recent and not so recent veterans looking for some assistance with change, and those who want to help.
Today I received a comment on some job search advice I posted for those in transition, from Vivian Bund, a 20 year U.S. Army HR Specialist getting ready to leave paradise in Honolulu, HI to settle back into civilian life in Fredericksburg, VA.
Hello Karla -
I'm stationed here in Hawaii and I am relocating and retiring in Virginia in January. My retirement date is 1 May 2013. I already have a house in Fredericksburg, VA. I have a 4-yr college degree in Business Administration and over 20 years of experience in Human Resources (Military). I have an excellent record. I would like to work somewhere in Quantico and Fort Belvoir area. I have been applying for jobs for the last two months and all I'm getting are emails stating I'm being referred to the hiring authority and no phone calls or phone interview. It's probably because of my availability date. I appreacite any advise or leads for me.
Here's the advice I gave to Vivian:
Customize your public profile URLhttp://help.linkedin.com/app/answers/detail/a_id/87.
Add human resources and employee relations to your skills.
Read job descriptions for civilian HR Generalist, compare your position descriptions and edit to mirror civilian function equivalencies - so that people viewing your profile can relate.
Join LinkedIn SHRM / HR groups for the area you want to work in. You can belong to 50 groups, why not maximize your connections?
Consider following The 10 Step Strategic Job Search Plan I recommended to Mo.
Follow the companies you would like to work for. It is too early for you to apply to jobs. Employers will likely not wait for you if they have jobs to fill ASAP. Now is the time to network into the companies you would like to work for.
Check out and join Fredricksburg SHRMhttp://frshrm.shrm.orgorhttp://www.novashrm.organd maybehttp://www.hra-nca.org. - Whichever one you decide on, send an email to the president of the chapter and ask for a chapter mentor to assist you with the transition to your new location or at the very least a member who is prior military who can fast track you with helpful advice.
Get active in online HR communities until your arrival. Once you arrive start attending networking meetings in person. Start networking with people nowhttp://www.meetup.com/DCHiring.
Use your LinkedIn Summary to tell your story. Announce your upcoming relocation and availability May 2013.
Do an advanced people search on LinkedIn, use Human Resources as the title or keyword and search a 50 mile radius of 20005 zip code or anyone you would like. connect with the interesting people that come up in search results.
Don't rule out networking on Facebook and Twitter. The HR community on both is very vast and very, very social. (You are welcome to connect with me on any platform).
Do my HR, Recruiter and Hiring Manager readers have additional advice for Vivian? Let's help her identify opportunities in northern VA area that could put her strong leadership skills and experience to use. By the way, be sure to view her profile on LinkedIn, and help her grow her network - and don't forget to look at the list of awesome military honors and awards.
P.S. These tips apply as an example of steps anyone can take who is relocating and looking for employment opportunities - Just swap out ABC career and ABC location, military veteran or not!