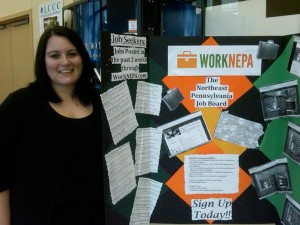 Your next great employee could be the kid in the corner filing papers as part of his internship. The problem is, youll never know his potential if he spends entire time at your company performing menial tasks. Interns can be an incredible resource when used properly.
How interns are handled and treated during an internship will often determine whether they come back seeking a job after graduation. Similarly, how well a company trains their interns can have a huge effect on the interns hiring potential within the company. Why not take make the most out of your companys internship program and use it as an opportunity to find your next star?
Reach out early
Professional sport teams often begin scouting high school students. Even if they dont intend to hire them right away, they are aware of the future potential. If a qualified high school student has an interest in the type of business you run, why not have him or her come in once or twice a week and learn about what goes on in the company? Instead of limiting college internships to a specific year, consider allowing freshmen to participate. Reaching out early will give you the opportunity to really develop your interns. By the time that they graduate, you will know how to best utilize them as an employee.
Cultivate relationships
A company is only as successful as the employees who work for it. Building relationships with your interns will help make them feel vested in the company. Make an effort to speak with interns and listen to what they have to say. Ask for their ideas on the work thats being done. Assign them real tasks so you can see what they are capable of. Give interns a chance to work on projects that excite them, such as social media implementation. The more that you put into your interns, the better suited they will be for employment.
When the internship ends, interns will remember how they were treated. If an intern has a bad experience, they will tell their friends. Moreover, many universities ask their students to provide feedback after an internship. Negative internship programs can make a company look unprofessional. The best graduates want to work for the best companies, so a bad reputation can seriously hurt a companys recruiting efforts.
Build a solid internship program
An internship program that seeks to teach interns vital career-related skills will be far more successful and enriching for everyone involved. Consider the internship as a training period. Treat and train the intern like you would a new hire. Give them the tools they need to become an asset to your company.
Try introducing interns to different facets of the business. This will allow them see what works best for them while maximizing their hiring potential. Not only does this help enrich the interns experience, but it also allows you to see how versatile the interns skill set is.
Internships should be fantastic opportunities for the intern and employer alike. The intern should leave the experience with new abilities and a larger network. The employer should end up with a strong potential candidate that is well-versed on the company. Having someone fetch your coffee is nice, but molding someone into the perfect employee is even nicer.
Today's guest post is by Erin Palmer of Bisk Education |Villanova Universitys online programs. If youre interested in a Masters in Human Resources degree, Villanova offers this program 100% online in addition to a human resources certification training program. You can follow Erin at@Erin_E_Palmer.
P.S. Note from Karla - In the photo is Catherine Kline, who interned with me the summer of 2011 in HR & Workforce Development. She got an A+.