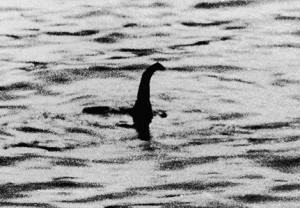 This past Tuesday the realization of months of planning bared fruit at the NEPA job fair where approximately 3,000 job seekers came to look for jobs and attend a day long Job Seeker Strategy seminar. This was the 20th year for this event, my 9th year attending and my 1st year on the planning end of it.
Traditionally, the job fair has been of the standard variety with employer booths and newspaper advertising. My contributions to the event in my first year as a planning partner were the upgraded website & blog, social media and seminar.
There was nothing wrong with the job fair as it had always been for the past 19 years except that in my opinion it lacked modernity of the times, the use of technology and an educational component. Actually, it wasn't just my opinion. As a vendor in past years I often heard the word on the street that every year it was
The same old thing
I vowed not to allow that happen another year since now I was empowered to have influence and make change. Here are some reflections on what went down and what I learned.
Contrary to what you might think, the most popular seminar session was not using social media for job search (it was 3rd place). The most attended was how to get government employment. It requires no networking at all... The attraction is all too understandable why all the seats were taken and the overflow of people stood in the back of the seminar area.
The second most popular session was how to do well in an interview. There were a lot of questions on what to say, how to say it, how to cope with nerves, how to know if it went well.. Attendees appreciated hearing the "real deal" because the process is confusing to a candidate who doesn't understand it. We could do a much better job on our websites and in our candidate selection process of letting job seekers know expectations, time lines, process..
Social media for job seekers was interesting, a lot of questions on Myspace (I attribute this to a cosmic vortex) and what to do once one creates an account. In other words, what does one do to "social network"? This is making me think a lot. There were a lot curious people there that either haven't created accounts because they don't know what to do, or started accounts and didn't do anything with them - because they didn't know what to do... It seemed the crowd was comfortable visiting websites and job boards but they didn't "get" the networking angle. So, we covered the basic principles, and because an hour is not nearly enough time to really delve into technique - I promised to hold workshops.
These are people who have been out of work a really long time - some go to the library for internet because it isn't within their monthly budget. Perhaps a sponsor will offer to help. If not, I'll do a series for free because I can't fathom charging the unemployed for this.
The rsum tips session was fraught with questions on what and what not to include, what style to use, how many pages it should be, if references are required, the normal stuff... What was clearly obvious to me was that the average job seeker doesn't understand the document is a marketing piece for Me Inc. I referred them to the free rsum writing classes offered at the local branch of the State one stop shop. It's not the gourmet service offered by some of my certified rsum writing friends.. but none of these individuals was in the situation to be able to afford paid services.
What do you people want from me??? That was the question answered in the session on employer expectations. You would think this is work 101 stuff - but not.. Some people think they should be able to bring excuses to work and not be charged PTO, others don't agree sick dependents should affect their attendance or be cause for separation when it does. How to "move up in the company" is interesting to many and "I shouldn't have to so someone else's job" is common. We need to do a better job with employer branding and marketing to educate prospective employees on what our expectations really are so that they are empowered to be decision makers in the process too on whether employment with XYZ would be a good "fit".
How to work with a recruiter had an executive gathering of note takers. So many people think the title recruiter has one definition and clearing up that misnomer is important. When and how to follow up, what to do with the feedback, everyone was curious and confused about these things. I'm thinking we don't put out enough information on what a recruiter does... like it's some secret order or something. OK, maybe it is =)
Imagine if everyone understood the importance of psychology in the job search and workplace. The session on emotional intelligence was incredibly interesting, if not too short and poorly attended. The presenter understood why. People in general aren't really in touch with their emotions, don't understand how they sabotage quality of life, and many push them away and are horrible at managing them. When it came time for interactive exercises it was men in the session that volunteered. There were some women sitting there with their eyes glazed over. <--- Look, this is just my observation. I'm trying not to be judgmental.
I thought adding a Job Seeker Strategy seminar to the job fair was a good idea. Now I think this seminar needs to go on a road tour to high schools and colleges, one stop shops and job fairs in every community and town across the country.
If you work in HR or recruiting, please implement it in your community. Or if you would like to sponsor my roadshow, let me know. I could really dig a national tour...