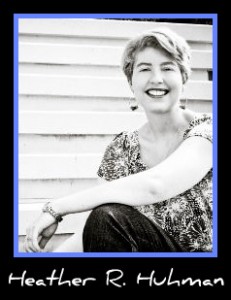 Guest Post by Heather R. Huhman
When facing a stack of job applications, it can be tempting to craft one rsum and cover letter and send them to out to multiple recruiters/hiring managers to save time. They wont know the difference, right? Wrong.
Recruiters and hiring managers can spot a letter sent to multiple recipients from a mile away. Generalized sentences or lack of a personalized greeting are dead giveaways that can instantly turn a recruiter/hiring manager away from your application, no matter how qualified you are for the job. Why should a s/he take interest in you when you havent even taken the time to show true interest in their company?
If you dont personalize each and every rsum and cover letter you submit, you run the risk of seeming:
Disrespectful: Mass messaging shows a lack of consideration for the recipient. Not showing care and attention now can suggest that you might be that way on the job, as well.
Unknowledgeable: By not even taking the time to research the company you are applying for, it appears you may not be aware of everything your desired position may demand of you.
Lazy: This is probably one of the worst traits to you can exhibit as a potential new hire. Customizing your rsum and cover letter may be time consuming, but doing so shows you have a true dedication to the job.
Unoriginal: Recruiters and hiring managers receive countless rsums and cover letters each day. If you dont use your application tools to present how unique you are for each position you apply for, you are missing a huge opportunity to show your worth.
Remember, cover letters and rsums are your first impression with a recruiter/hiring manager. They can make-or-break your chances of advancing in the hiring process. Getting the job you want takes time, diligence and definitely doesnt start with the phrase, To Whom it May Concern.
Heather R. Huhman is a career expert and founder & president of Come Recommended, an exclusive online community connecting the best internship and entry-level job candidates with the best employers. She is also the national entry-level careers columnist for Examiner.com and blogs about career advice at HeatherHuhman.com.