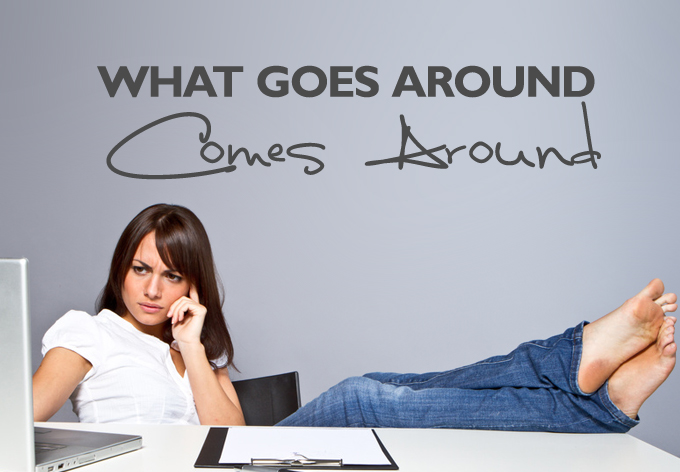 Fall semester is in session and it's good to see friends, party, attend football games and get closer to graduation. It's an exercise in developing good time management skills to fit it all in - and it's an opportunity for pre-professional networking, resource building and amassing a professional board of advisors.
Like all who have graduated before you, after graduation you will likely say,"where did the time go, it went so quickly."So pause your party for a moment to carve out a strategy that will put you ahead of the game once you have that diploma in hand, because you'll never have this chance or these resources again.
Create an internship, for or not for credit. Do one per semester if you can or at least one per year. Or find a nonprofit that will welcome your volunteerism for the entire ride and experience a super solid long-term venture that will allow you to build longevity and powerful skills, network with the board and other connected volunteers and members to advance your future. The more experience you gain for your own development translates to contacts for your eventual job search andexperiencefor your rsum.
Don't just search the school's college recruiter job board, own the process. Researchcompaniesyou would really like to learn about, network with employees on the inside through your alumni office and LinkedIn to find out where areas of opportunity might be, create a proposal about what you would like to learn from the company and what you bring to the table - even a research project you would like to do, request an informational interview with a C-level leader and pitch it. Base some of the papers you'll need to write and presentations you'll need to give on your own experience and interviews with professionals whose trust you have earned and they will come alive.
There is a lot of controversy and some law around paid versus non-paid internships. Some of my peers will say any and all internships in for profit companies should be paid. I don't necessarily agree. Clearly if you are performing the work of an employee in a for profitcompany displacing a worker or eliminating the need for one to be hired then you should be paid as the law requires.However, not all internships need to be paid or should be paid, again, in compliance with the law. If you are there for the right reason, and the employer has you there for the right reason - to learn how the company works, experience the culture and purpose, spend time with different departments, get a taste of different projects, network - LEARN, then it is an experiential learning semester, an extension of the classroom, in which you will learn more than any campus classroom - invaluable experience which has no calculable per credit price. If you can successfully get yourself into an internship like this - do it for the experience. You will not regret it.
Cherry pick professionals in the occupation you are working toward that you built a rapport with and trust to stay with you post-internship at least until you land your first career job post-graduation. Select three to five from different internships who agree to be your personal advocates and advisory board. Put together a job description and at the end of an internship, write a thank you to the individual at the company that most impacted your development that includes the invitation. Examples of expectations include:
Critique rsum asoftenas updated and send to appropriate contacts
Invite you to at least onenetworkingevent
Work with you virtually on LinkedIn introductions to individuals you wish to meet
Role play tough interview questions with you via phone, Skype or in person
Quarterly coffee or lunch to discuss your career
Trust me - if you are doing this level of activity with three to five successful individuals that are open to being your mentors you will find the right opportunity when the time comes and be prepared for it.
Blog your experiences... Look, emerging professionals can only benefit from a positive reputation and visibility on the Internet. Buying your own domain name (a $10 per year investment) and populating good content can be a serious arrow in your quiver. Do not be intimidated. Get going in three minutes with Tumblr and point your domain name to your professional real estate on the Internet. Post the good and the challenging (but not the confidential and never whine), ask questions, comment on industry happenings, give your perspective, and cite others whose work you admire. When you have a dozen or so entries of substance.........
Promote your blog. Post the link to your online profiles, post entries to your LinkedIn status update, follow other industry bloggers and comment on their posts. Ask for feedback on your posts. Develop your blog as you develop your career.
Share these college internship secrets on your blog for others and once you graduate and get that capstone position, volunteer as a guest speaker at yourAlmamater or a school near you. By this time you will have become a role model and subject matter expert and college students will look to you as a valued advisor as you give back.
What goes around comes around.
P.S. This image is from from the awesome wall art collection at k&l wall art. I don't get a commission so I figure that my plugging their wares in exchange for use ought to be good. After all, they have a Pinterest button to share it..