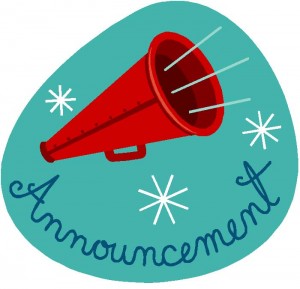 NEPA Bloggers,NEPA BlogConplanning is underway for for early fall 2012 - and as a member of our regional blogging community, we needyourinput to make it successful!
NEPA BlogConis a day long blogger conference with beginner and advanced blogger tracks - something for everyone, novice or experienced in blogging for business or just for fun.
The event is not a profit making venture, it's an organic community collaboration. ALL proceeds will be donated to a local charitable organization.
We are asking NEPA (northeastern PA) bloggers take a few minutes to weigh in and answer the survey by April 15. For helping us out you'll receive VIP advanced notice of the event with an extra special earlybird discount!
Click here to take the survey. Repost and send to the NEPA blogger community for maximum impact!
---
NEPA BlogCon is a 'green' event by the Fearsome Foursome because weNEPA.We are @darlingstewie, @karla_porter, @mandyboyle & @mhryvnak.