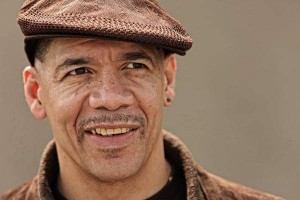 The way Dewey Bozella's Brooklyn youth went down is difficult to measure by any yardstick. When he was nine he witnessed his pregnant mother beaten to death by his father. He went into the foster care system, one brother stabbed to death and another shot in the head.
He got caught up in the streets in peer driven petty acts and then took off for Poughkeepsie to get away.Who could blame him? All that on a young person's plate was much more than enough for one individual's lifetime.
It's no wonder he made the wrong friends.
In December 1983 Bozella was sentenced to 20 years to life, fingered for the murder of an elderly woman by bad boys looking to make deals for their own freedom. He was adamant he didn't do it.
That's what they all say, right?
During his 26 year incarceration Bozella earned his Master's degree, refused a plea bargain to be released and another for time served. He refused to admit to something he did not do out of principle and conviction, even if it cost him another decade on the inside. He found boxing as a way to have self esteem, cope and have pride. He fought his way to titles on the inside and dreamed of becoming a professional boxer upon his release, never letting go of his dream and believing in himself. And it sustained him.
He was persistent in the conviction of his innocence and once DNA technology became available in the early 2000's he spent five years repeatedly writing the same letter to the Innocence Project until his case was finally picked up. In 2009 hewas freed and today at age 52 will fulfill his lifelong dream, if just for a day - to be a professional boxer.
Bozella's story is one of great multiple tragedy and immense will, fortitude, strength and perseverance. He refuses to be bitter, doesn't ask for retribution and simply wants to move on in the second half of his life. He says he doesn't have time for that, he has too much to accomplish.
Never give up on a dream. Not when the dream is this big. Not just because life can be inconceivably cruel. Not even when Father Time is banging on the door. (Poughkeepsie Journal)
Why am I blogging about Bozella on a human capital & new media blog?
Everyday I meet people in person or virtually who accept the status quo and are laggards of instead of fomenters for change and doing the right thing. They live in the past, are embittered, accept defeat and look the other way so as to 'not get involved'. Theirinertia enables wrongfulness in the workplace,in their community, in their home and in government.
It's just easier to be a voyeur and not get involved. It is easier to accept defeat.
This man, Dewey Bozella doesn't know me. He doesn't know how voraciously I devour the news and watch global life play out. He doesn't know how out of all the stories I read about and see on the tube, that he has affected me to do more, speak more loudly for what I believe in, volunteer more, be more compassionate and listen more effectively - than anyone else in recent memory.
Anyone of us could be Dewy Bozella.... But surely few of us would have managed our life with such dignity, strength and tact. How many of us would maintain a positive attitude and not give up?
A man's reputation is worth everything if he's fighting for a worthy cause. - Dewey Bozella
Watch this video and tell me Bozella's story doesn't carry many lessons that you can apply right now, this moment - in your how you live your life, conduct your job search, relate in your workplace and participate your communities (IRL & virtual).
Tonight he will live his dream as he meets 30-year-old Larry Hopkins (0-3) in a four-round cruiserweight bout on the Bernard Hopkins-Chad Dawson undercard tonight at Staples Center in Los Angeles.
Dewey Bozella, recipient of the 2011 Arthur Ashe Award IS attitude.
Photo:Boxer Dewey Bozella, who spent 26 years in prison for a crime he did not commit, fights on the undercard of Hopkins-Dawson on Saturday in Los Angeles. / Courtesy photo/ESPN (Poughkeepsie Journal)