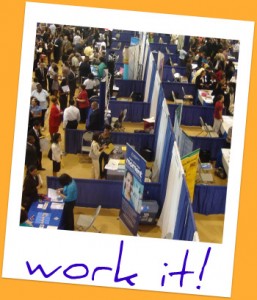 Lots of great events are held at the Mohegan Sun Arena at Casey Plaza. From exciting Penguins hockey games to big time concerts, theres something for everyone. While these types of activities are entertaining and fun, they are spectator events. The audience can sing along with Alice in Chains but face it, its a good time, nice memories and some good pics if youre lucky.
Once a year there is another type of event at the Arena that is totally different. Its an interactive event that can literally change your life. Its the NEPA Job Fair. Similar events are held in cities across the country every year. So, if youre lucky enough to have landed here through finding this blog in a Facebook or Twitter post or Google search its for you too.
Now of course, you can walk in the Arena doors and on to the floor and weave in and out of the maze of employer booths like a spectator thats what most people do. Then youll go home and talk about how it was, OK but nothing special, there are no opportunities around here.
Thats the big mistake most people make, they treat a job fair as a spectator sport. Find out how to work the job fair over at the NEPA Job Fair blog...