I can't stop playing with all the new reporting toys tools the US Federal and State governments are coming up with since the 2010 Census. Employers, Recruiters, Job Seekers and Students can use them to take the guessing game out of understanding local labor markets, where the concentration of certain skilled workers are, where the jobs are plentiful and occupations are in demand, and where employers might want to (or not) open up shop if they need to hire a numerous workforce with certain skills. It doesn't get much more exciting than this....
Here are some queries based on my Metro Area, Scranton/Wilkes-Barre, PA.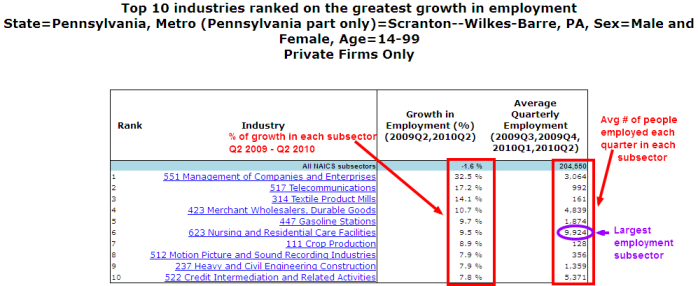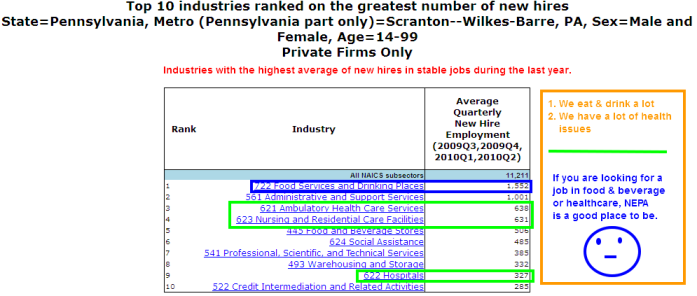 Check out where the opportunities are in your area based on statistical data and industry focus trends here.