I should be on the Google payroll as an evangelist. I always say that at speaking engagements and today more firmly than ever I am convinced that Google just flat out rocks. They were very efficient and effective today when my gmail account was compromised.
Sheepa is 17, or 82 in human years. As his life winds down and he sleeps more and perhaps eats less, I thought it prudent to take him to the vet for a blood panel to see if his kidneys or thyroid are to blame. Now normally you can't get me out of the house early on a weekend morning but the clinic was kind to offer me a last minute appointment yesterday for this morning, at 8:30am. I set my Blackberry to turn on at the time I needed to get up, and as email filtered in I checked it.
I looked around and ensured myself I was in my own home, I didn't send this email at 5:30am yet it came from my account:
Hello!
I'm sorry I didn't inform you about my traveling... am presently in London, on short vacation and as i write to you now.. its unbelievable am stuck here,got mugged at gun point on my way to the hotel and my money,credit cards, phone and other valuable things were taken off me at gun point, thanking Almighty God for save keeping my passport., i really need your urgent assistance quickly ? I JUST NEED SOME FEW HUNDREDS $$$ TO SORT OUT MY HOTEL BILLS AND i promise to refund it back to you once i get home cause i still have some cash in my account but i cant access any here right now ,already canceled all my cards immediately after the muggers took my things off me!!! still at the public internet library where am making use of the free internet access, i will forever be grateful if you can help me,Waiting to hear from you quickly cos my flight leaves in few hrs but need to sort the hotel bills and please me from been embarrassed.
Thanks,
I don't posses that level of English grammar either, something was phishy........ As the minutes passed and people were checking their email I was flooded with inquiries via text, phone, Facebook, Twitter, LinkedIn and Skype asking if I was OK.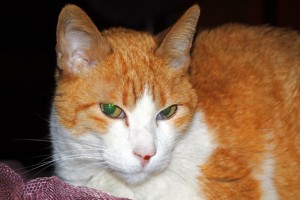 My friends and contacts around the world (literally) deserve hugs and gratitude for being there for me. As inconvenient and frustrating as this little terror session was, it was very comforting and meaningful to me to know that not just one but several tens of friends (many I have never met in person) would have helped me had I truly needed it. My friends in the UK would have come to my aid in person.
I tried to log into my email account and couldn't. It didn't recognize my password. My email account was compromised. Someone had figured out the password, changed it and was using it the account to try to scam my contacts for anywhere from $850 - 1,500. Sheepa was going to be late for his appointment...
As we drove to the clinic I talked to Sheepa about the beauty and pitfalls of technology. I also conveyed my thoughts on how as desperate or poor a person might be , taking advantage of others just doesn't cut it. He acknowledged each thought with a soft meow. He's the last of the Cozumel rescue cats to share my home.
Back at home, honorary Special Agent, Mike VanDervort, was chatting with the hacker. He let me know. I was outraged. I asked what he said. He was getting the same pity plea about being mugged and stuck in London. I decided I wanted to talk to him too. I logged in to another account; our chat was rather unpleasant. He wanted a ransom for liberating my account. I was having none of it. He ended the chat rather all of a sudden, just as I was warming up with verbal karate.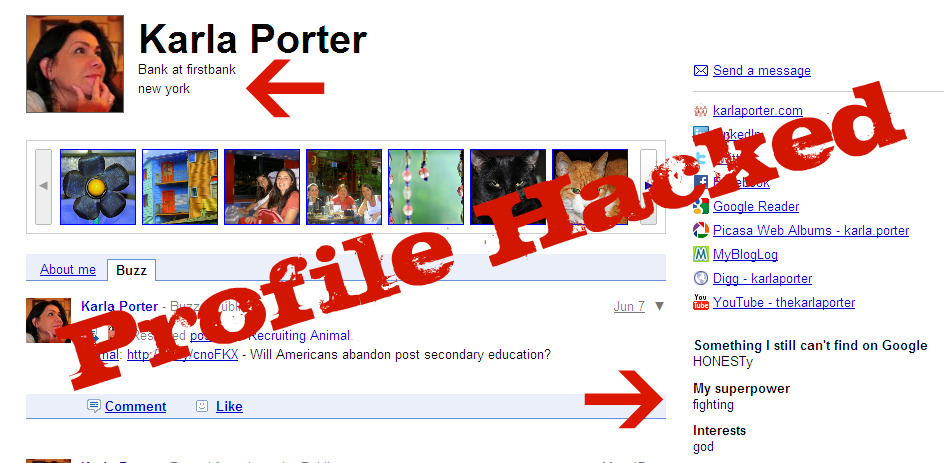 I sat there with a numb left arm. He was having fun at my expense. He wanted to rip off my friends. He wanted to rip me off too. All the while I was working with Google tech support to resolve the situation. They didn't let me down. After a stringent and thorough exercise in proving I was the rightful account holder, they booted the buffoon out and sent me a reset link to an alternate account to get back in. I'm still crazy about them. I don't care if they spy on my bathroom habits, I'm all theirs.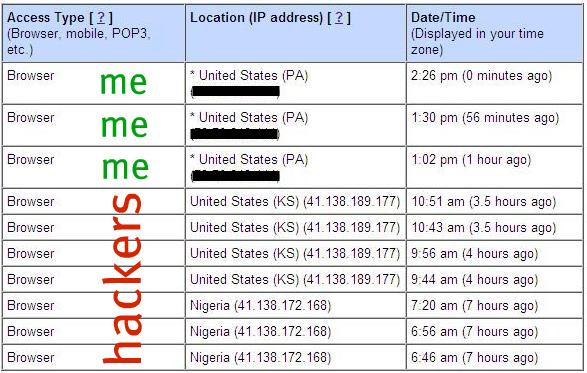 I spent the next few hours answering all the various messages in the various forms they arrived to let my friends know it was over... The mission was accomplished and the the account was recovered. I reminded them to change their passwords and to make them complex and challenging to hack. Now go on, you do it too.
Hey, ain't it good to know that you've got a friend?
People can be so cold.
They'll hurt you and desert you.
Well they'll take your soul if you let them.
Oh yeah, but don't you let them.
You just call out my name and you know wherever I am
I'll come running to see you again.
Oh babe, don't you know that,
Winter Spring summer or fall,
Hey now, all you've got to do is call.
Lord, I'll be there, yes I will.
You've got a friend.
~ James Taylor Youve Got A Friend