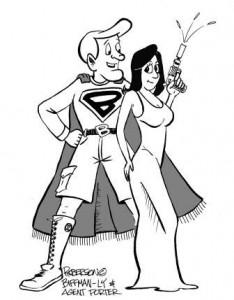 Someone told me the other day he would never want to be a Recruiter but he would want to be a Headhunter.
The term invokes, even in my mind, a very aggressive, target focused individual who flies all over the world in impeccable suits with flashy cuff links to conduct secret meetings in 4 star restaurants for C-Level positions at Fortune 100 companies. Kind of what the Korn/Ferry crew does.
Headhunter
"Executive recruitmentthat tracks qualified personnel during their work life, and can quickly and precisely locate a suitablecandidate for a specific job requirement."
aka Recruiter - Aha!
Where I used to work no one called me a Recruiter, they called me Special Agent Porter. It was cool. In my mind I was the female version of007. It kept me sane knowing my secret missions were vital to the organization. I was responsible for reeling in the talent that would drive the organization to its continued success.
If you could chose your own recruiter title, have it be anything you would like, what would it be?