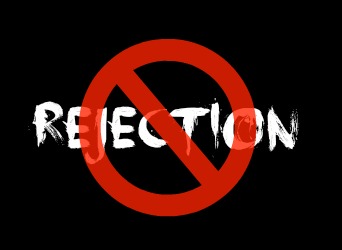 Yesterday I received a LinkedIn invitation to connect with someone locally in my area. The premise of the invitation was to connect with other local professional women. I clicked on the profile, was satisfied it was a real person and accepted it. Moments after, I had the suspicion that I had set myself up not for networking - but simple lead generation. Sure enough, within a few hours I received this email with the salutation "Hi Karla" and the body of the email in different font sizes:
Thank you for accepting my invitation to connect on Linked In. I just wanted to introduce myself and say hello. I work in the financial services business and I have a unique approach in that I find money people are losing unknowingly. I make two promises to every client I work with. One, I will not ask you to spend a dime more than what you are currently spending unless YOU choose to. Two, I am going to help increase your net worth effective overall rate of return at a LOWER level of risk than what you are presently taking on not greater which is what other advisors are asking you to do. I show them how to minimize wealth transfers and create a Private Reserve Strategy. I am looking to network with other professionals. Would you be interested in meeting with me for about 20 minutes and I can show you how I helped my clients? I can assure you that the type of financial planning I do is different than anything you have seen before. I can be reached at570-000-000. I look forward to hearing from you.
I'll start by saying, the first two sentences (with the exception of spelling LinkedIn incorrectly) are excellent.
Now, I want to say something else...If this is similar to the technique you are using to 'network' I don't suspect you'll be very successful at reaching your goals.
This individual will never get near my 'networth overall effective rate" because I was turned off by the assumption that we're going to work together. There isn't one iota of an attempt at real networking in this introduction that could interest me further than using it as an example of how not to network on LinkedIn - or anywhere else.
Sending a follow-up email to a new LinkedIn connection is a great idea if you are interested in establishing rapport and building a relationship. If the person is local, suggest a five minute call to discuss contacts you have in common, talk about an upcomingmeetupyou hope to meet at, etc..Don'tcraft your intro to be narcissistic and one sided - all about you and your super powers.Do include things like:
Why you wanted to connect.
What interests you about the individual's career or profile.
Where you think there might be synergy.
Most importantly, use the same type of etiquette you would if you just shook someone's hand for the first time and don't try to have intercourse before a first date by trying to sell a product or service in a networking email - you'll likely fall flat on the face of rejection, just like you would in real life.