As I was ending an 8 year relationship in operations management and human resources with Telerx Marketing, Inc. in early 2009, change was mounting. Senior stakeholders were thick in the throngs of launching a new LMS with 40 hours of mandatory training per associate per year in the name of development and the perceived 'added value perk' of no-cost education. I heard groans from managers about the scheduling nightmare of having a customer service representative off the phone the equivalent of an additional week per year, associates groan that what they really wanted was better college tuition reimbursement and HR groan about having to keep track of it all.
Over the next few years, while most associates stayed in the trenches, many others left for new challenges as I did. From time to time I learned of events via Facebook but had no idea of the depth and breath of the cultural evolution taking place until yesterday, when the NEPA Customer Service Consortium hosted its quarterly member program. We invited Telerx representatives Paula Applebach,Vice Preseident of Learning Solutions and Professional Development, and Sharon Furber,Sr. Director, Organizational Effectiveness, to tell the story of the Telerx journey to create a 'culture of empowerment and accountability'.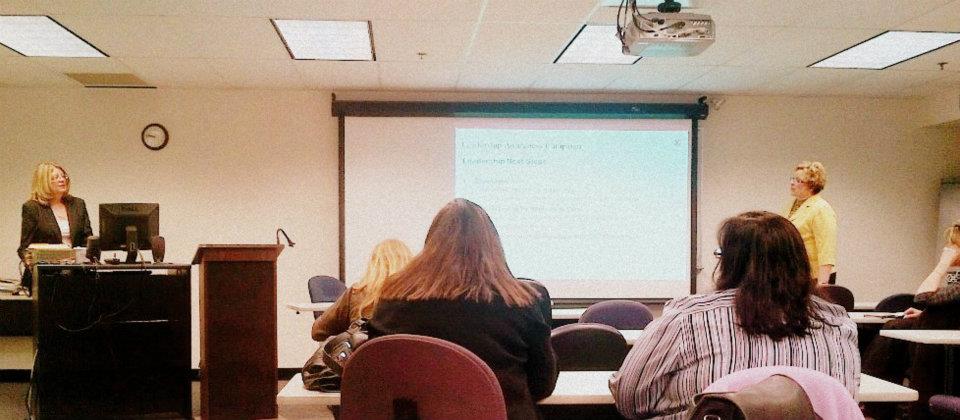 The first step in the 'ongoing' journey was to develop a corporate definition of empowerment.
Exercising courage and confidence to think, behave, take action, and control work and decision making. - Telerx Marketing, Inc.
A roadmap was defined to embed empowerment in the corporate DNA over a three year period which included a leadership empowerment awareness campaign 'My Ideas Drive Business Results'. The roadmap set the stage for achievement of desired outcomes and built in mentoring and training, on-going measurement and feedback, and application adjustments along the way.
Leaders in the organization adapted to and embraced the change to corporate DNA through ensuring team members the necessary knowledge, tools and performance feedback (something the organization has always excelled in). They moved forward with critical analysis and improvement in the areas of providing opportunities for associate contributions in problem solving and decision making, recognition for individual as well as team performance, and leader/individual/team communication and trust building. From my point of view, perhaps the most important core philosophical evolution was to begin to 'view mistakes as learning opportunities - instead of as Paula called out, the old way of 'writing people up'.
At the junior associate ranks, empowerment champions were identified and recognized at each of the company's five locations. As role models for change they helped embed associate empowerment through exemplary displays of showing comfort in asking questions, suggesting ideas and taking responsibility within guidelines for problem solving.They lost the self perception of being task performers and became more involved in solutions.
To create further equity among all levels of associates, the organization added 'empowerment & accountability' to corporate values, adopted a 360 performance review feedback format and reworked new hire orientation to incorporate associate empowerment into its DNA from day one.
Telerx Marketing, Inc. Corporate Values
Integrity
Passion
Courage
Empowerment & Accountability
Innovation
Collaboration
Parting comments from Paula and Sharon can be summed up by saying 'it's a work in progress' and that change for more than 1700 associates from PA to TX doesn't come easy or fast - but that with a roadmap of solid goals, awareness, accountability and clear expectations, it truly is possible.