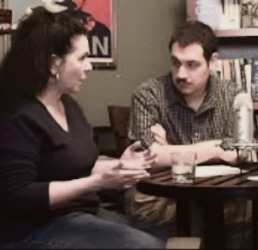 Conferences and the Internet share an interesting culture - both are rather distinct from every day life in the real world. Individuals have been known to put on faades at conferences and online, people password protect their online accounts and leave what happens at conferences in Sin City - well, sometimes.....In these highly staged settings, some people act out of character, others pull one off the shelf and put it on - yet others show their true colors.
The majority participate because they want to learn or share something valuable and network - or because the company paid for a get away.
If you follow tech and or secular communities and conferences you might be aware that there is heated dialog around behavior - namely inappropriate behavior in the incredibly nasty flavor of harassment. So much so that some organizations and conference organizers have in several cases published what look like attempts at new versions of War and Peace. Others have tried to temper the raging wildfires ofnonconstructivebacklash to no avail. Some would argue that bad behaviors, fears and phobias are spawning like bacteria in a petri dish.Yet others have fallen silent hoping it will just go away and people will start holding hands andsingKumbaya.
Tonight, I'm inviting my HR colleagues from Tech and other industries to weigh in during theNEPA Freethought Society Podcast, during aspecial Livestream episodethis evening at 8pm EST, where I will join host Justin Vacula as special guest host to discuss the phenomenon of unacceptable online and conference behavior, and what to do about it.
Topics to be discussed are sexism, harassment at conferences, anti-harassment conference policies, online harassment, tone, posts and comments by feminist bloggers, including "Sisterhood of the Oppressed," a recent post by Paula Kirby, "On Harassment and Policies: An Open Letter to Skeptic and Freethought Leaders" by Todd Stiefel, "Closing the File" by Ophelia Benson, "Why I Won't be at TAM this year" by Rebecca Watson, and much more
Half way in, podcast producer Jason Gogola will open Skype lines -- using the handle NEPAfreethought -- for callers. Please call to weigh in on the issues, use the chat function or direct tweets to @NEPAPodcast.
If you write about these issues or otherwise are considered a prominent voice on them -- no matter your viewpoint -- and would like priority in the call list, please e-mail justinv@nepafreethought.org. Feel free, too, to share this with others who may be interested.
Join me at 8pm EST to share your thoughts.