Professor Swan was doing research on blogthings today that I found interesting. I clicked on the link to join him. What I found was a free psychometric assessment tool disguised as a time waster.


In a nutshell this free psychometric marvel pegged me the same as the other much lengthier jungian assessments that have classified me as INTP, Thinker and Architect.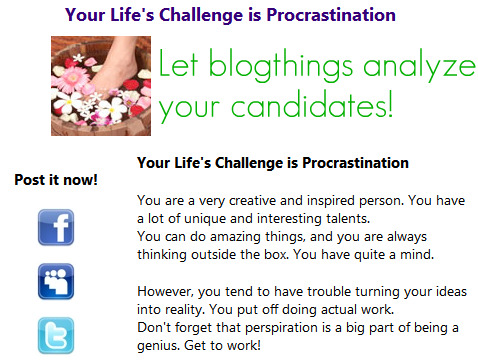 Why spend mega bucks on sophisticated products when you could just have candidates spend 10 minutes doing a few of the career quizzes?
The best bumper sticker for my car? I don't need any more proof than this...


By the way, my International Spy name is Anaconda Goodnight and I'm a good spy because I can talk my way out of anything... Special Agent Porter is just my street name.
P.S. I haven't lost my mind, I'm just having a little fun.