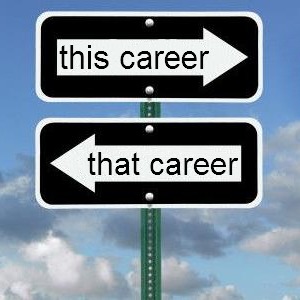 It would be wonderful if all those contemplating careers could afford to consult with a professional career coach. But, since that's not in the cards for most people curious about which occupation(s) would be the best fit, we spent a lot of time over at WorkNEPA researching no cost alternatives and assembled a list of the top 10 free resources available on the Internet.
No catch, nothing to buy and no spam, just 10 free great tools to help you explore your options on the career spectrum, get on the right career path or confirm you're already on it. Enjoy!
O*NET Interest Profiler - The O*NET Interest Profiler can help you find out what your interests are and how they relate to the world of work. You can find out what you like to do and what kinds of careers you might want to explore.
CareerPerfect Work Preference Inventory - Though the CareerPerfect Work Preference Inventory youll discover your work style, the types of roles you prefer, your learning style and many other important self attributes that will help you understand the right job fit for you.
Careers in the green economy - The green economy is economic activity related to reducing the use of fossil fuels, decreasing pollution and greenhouse gas emissions, increasing the efficiency of energy usage, recycling materials, and developing and adopting renewable sources of energy. The impact of green economy activities and technologies is an increase in the employment demand for an existing occupation. Find out about careers in this quickly growing jobs sector.
Careers with a bright outlook - Explore careers projected to experience rapid growth and large numbers of openings in the next few years, and exciting new and emerging opportunities for tomorrows job market.
Explore careers by industry - Interested in health care, finance, management or other some other industry, but need more information on the careers that are involved in moving it forward? This is a great place to do research!
InSight Values / Work Characteristics Inventory - InSight will help to clarify and prioritize your values as they pertain to your working life. Tools such as this inventory are used in career planning, or may also be used for selecting a company or position. The more your work life reflects your most highly regarded values, the more fulfilled you likely will be.
While values are unique to each individual, they typically change over time. For example, the values you had ten years ago may be quite different from the values you hold today, so feel free take this inventory periodically!
KTS-II Personality Type Test - The Keirsey Temperament Sorter-II (KTS-II) is the most widely used personality instrument in the world. It is a powerful 70 question personality instrument that helps individuals discover their personality type. The KTS-II is based on Keirsey Temperament Theory, published in the best selling books, Please Understand Me and Please Understand Me II, by Dr. David Keirsey.
Once you have completed the assessment, read about how it relates to finding and excelling in a career that fits you.
New career options based on past job skills - Explore new career options based on the skills youve used in a past job. With mySkills myFuture you can compare careers, find training, and search for jobs. Watch the video to learn more.
Pennsylvania Career Guide - The Pennsylvania Career Guide has helped students and job seekers evaluate their career options for more than 20 years. This guide is broken into five sections to help you navigate through the job search process.
Search careers by keyword - Plug in your skills or those you plan on developing and find out which careers correspond to them!
Do you have an assessment tool or resource that is free you would like to add to the list?
PS. I am really enjoying my new additional role as Administrator of WorkNEPA!